Renae Perry, Owner/CEO
Renae is our fearless leader managing the winery business and she's also an avid golfer.
Ben Papapietro, Owner/Executive Winemaker
Ben makes a pretty tasty pinot noir and loves old movies.
Yolanda Papapietro, Owner/Distributor Relations
Yolanda manages our distributors, enjoys traveling and spending time with her grandchildren.
Bruce Perry, Founder
Bruce was a visionary and idea guy who loved wine. He was creative, fun-loving, and kind. It was his dream to own a winery and he inspired those around him.
Back Office and Cellar Team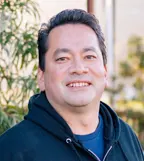 David Low, Head Winemaker
Dave not only makes great wine but is also a great fly fisherman.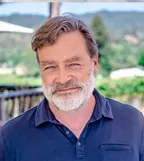 Tyson Freeman, Assistant Winemaker
Tyson is our rosé expert, an accomplished writer and loves being a dad to his young son.
Lucindo Mendez, Cellar Master
Lucindo is our amazing "go to" cellar guy, an incredible fork lift driver and a much sought after DJ in his off hours.
Dianna Barr, Wine Club Manager
Dianna enjoys meeting and greeting our wine club members and pouring library wines whenever she can.
Jessica Mullen, Events & Relations Manager
Jessica has multiple roles at the winery and is superb at them all!
Luke Ammerman, Marketing Manager
Luke brings an exciting level of enthusiasm and creativity to our marketing efforts.
Jamie Fernandez, Customer Service
Jamie manages our shipping, inventory and is an expert in customer service.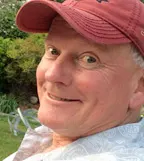 Dan Russell, Customer Service
Dan manages our website and compliance and makes a darn fine chili.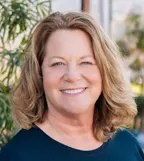 Nancy Juarez, Tasting Room Manager
As the sister of Renae Perry, she joined the family business in 2013 and has championed our tasting room and virtual experiences with exuberance and professionalism.
Devon Mullen, Tasting Room Host
Devon knows our wine inside and out since he's also a cellar hand during crush.
Shelley Witten, Tasting Room Host
Shelley is our Terroir expert and loves making all our guests feel welcome.
Josef Aukee, Tasting Room Host
Josef loves to share his experiences with wine and travel and is a local poet from Marin.
Vivienne Inlow, Tasting Room Host
Vivienne brings a new and exciting passion for wine to the tasting room.
Natasha Llapitan, Tasting Room Host
Natasha's not sure what keeps her busier – the tasting room or her three young sons. But she loves them all.
Devin Morlan, Tasting Room Host
Devin comes to us from Ranch life in Lake County and loves to discuss vineyard terroir and agriculture.
Joanna Corso, Private Client Concierge
Joanna has a welcoming smile for everyone, she brings a ton of energy and enthusiasm to her clients!
Mark Rigby, Private Client Concierge
Mark is an old timer here at the winery and knows our wine just about better than anyone except maybe Ben.
Tyler Gruner, Hospitality Assistant
Tyler does it all! He is ready to help on the patio, pack your wines or reach the highest shelf!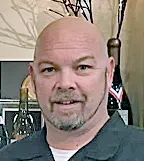 Todd Newton, Hospitality Assistant
Todd is our "go to" guy for weekends and events
Jim May, Resident Chef
Jim is a classically trained chef and an All-Pro Costco shopper.