Make a Statement at Your Holiday Dinner!
Here at Papapietro Perry we are excited to offer you a way to add a distinct and unforgettable sophistication to your holiday celebrations. Select 1, 2 or 3 magnums as an additional shipment. This special offer is available to ship or pick up one time per year in the month of November – just in time for your holiday dinners! A magnum is two regular bottles and who doesn't go through at least two bottles when celebrating!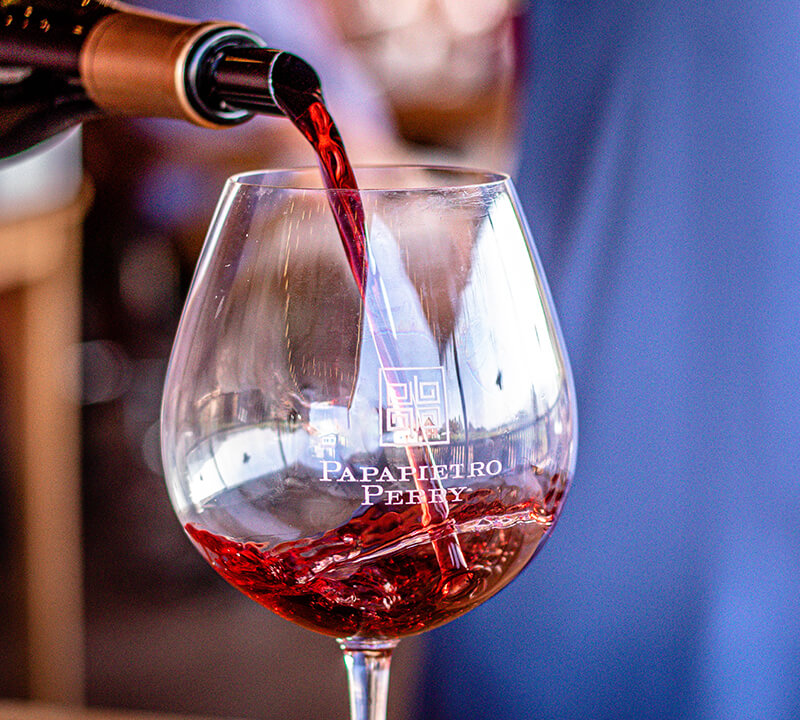 Shipment will contain a Single Vineyard Pinot Noir Magnum (1.5L). If you choose the 2 or 3 bottle additions, your shipment will contain 2 or 3 different single vineyard magnums.
To join, click on the desired allocation email link. Once your wine club membership is verified, you will receive a confirmation email verifying you have been successfully enrolled in the Holiday Magnum Club.
Receive 1 magnum bottle each year
Receive 2 magnum bottles each year
Receive 3 magnum bottles each year
You must be a current member of either the Gold, Silver or Bronze Wine Club to join. Your club discount will be applied to your Holiday Magnum club selection.
The Holiday Magnum Club typically ships the first week in November.